Rodians are slight humanoids with large, multifaceted eyes, flexible snouts, and short antennae. They typically have greenish skin, although some members of the species may be blue, purple or even pale white . Rodians are native to Rodia, an industrial planet in the Tyrius system.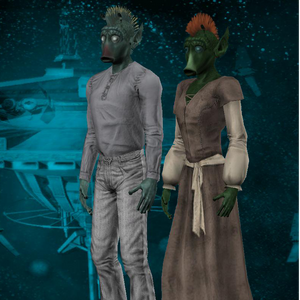 Rodian Stats
Attributes
Racial Bonuses
Racial Minuses
Ad blocker interference detected!
Wikia is a free-to-use site that makes money from advertising. We have a modified experience for viewers using ad blockers

Wikia is not accessible if you've made further modifications. Remove the custom ad blocker rule(s) and the page will load as expected.