Zabrak are humanoids with prominent vestigial horns and well-developed mental willpower. The species is divided into a number of different races, each exhibiting different horn patterns. Zabrak are also fond of intricate facial tattoos designed to reflect their individual personalities.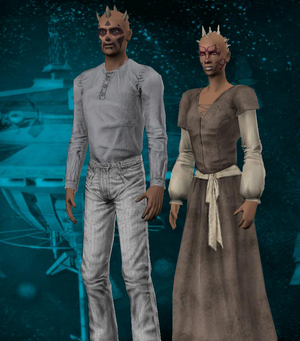 Zabrak Stats
Attributes
Racial Bonuses
Racial Minuses
Lore
Ad blocker interference detected!
Wikia is a free-to-use site that makes money from advertising. We have a modified experience for viewers using ad blockers

Wikia is not accessible if you've made further modifications. Remove the custom ad blocker rule(s) and the page will load as expected.